Welcome to Avis
MINIMUM 1,200 AVIOS ON YOUR RENTAL
BOOK NOW! BEFORE SUMMER FLIES BY
Book and rent your car before 31 August and, as an Iberia Plus member, you will collect 500 bonus Avios, so you can travel wherever you wish this summer. Hurry up!
Terms and Conditions apply.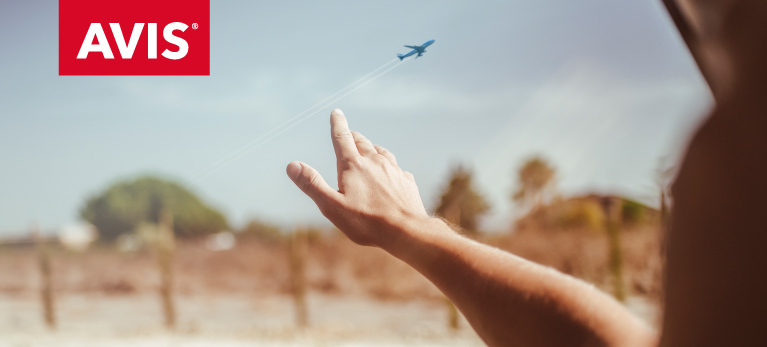 TERMS AND CONDITIONS FOR THE PROMOTION
This promotion is open to Iberia Plus members.
Qualifying rentals must be booked and rented between 01 July and 31 August 2019.
To qualify, reservation must be for a car group C or above and for 3 or more days.
Rentals must be booked on iberia.com, rentacar-iberia.com, avis.es or with the Avis Call Centre 902 180 854 with the AWD numbers: X311400, X406800, T233200, T233300, T4970000, T4983000, S3336000, T930300 or T930301.
Offer valid just for rentals in Spain. Offer subject to vehicle availability.
Rentals must include the Iberia Plus membership number of the first named driver (the "renter"). This Iberia Plus membership number must be given at time of reservation and the card shown at time of rental.
Qualifying rentals will receive a minimum award of 1,200 Avios for each rental (700 Standard offer + 500 Bonus Avios).
This Avios bonus is not valid on Corporate AWD rentals, Prestige rentals, Chauffeur Drive or Van rentals worldwide.
Offer may not be used in conjunction with any other coupon, promotion or frequent flyer points offer. Conjunctive or concurrent rentals will not qualify, in these circumstances only the first rental to be completed will qualify. Avis reserves the right to withdraw the offer at any time.
The awarding of Avios may take up to 8 weeks from date of rental.
This promotion is subject to all General Avis Terms and Conditions and to all Avis & Iberia Plus Partnership Terms and Conditions, available at rentacar-iberia.com/en
This promotion and all Avios issued are subject to Iberia Plus terms and conditions, available at iberia.com/es/iberiaplus/conditions.
Renter must meet standard Avis age, driver and credit requirements.

Promoter: Avis Budget EMEA Ltd, Avis House, Park Road, Bracknell, Berkshire, RG12 2EW, United Kingdom.